There's no wrong path – there are an infinite number of brilliant opportunities (large and small), and every path teaches us what we need to know, if we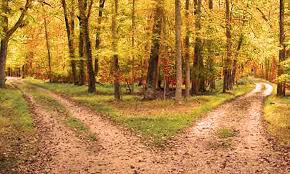 let it. Today 

as exam results roll out across the UK
we encourage young people to understand that it's not all about numbers and grades. There are so many wonderful ways to have great experiences, so many types of work to try. For young people, maybe it's about going straight to university, maybe they don't know what kind of career they want yet, maybe they want to go out to work for a while to see what that brings. A person can always change their mind later – so many people have a lot of changes in careers and life. It's all about what's best for you. And this doesn't just apply to young people awaiting exam results. Everyone can make life changes, anyone can choose new paths at any time and any age. We can all keep learning and keep on growing.

Me – I left school in Canada a year before the end of high school! I chose instead a hugely interesting job in an art gallery, later becoming curator. Along with this, I opened my own bookstore. When I was 27 I started to university as a part-time mature student, just to take some interesting courses. I became so interested in Medieval History that I started full-time, and got a BA and an MA in Can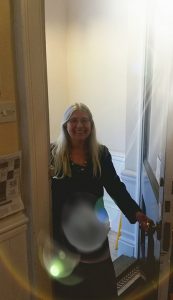 ada, then finally a PhD at University of Cambridge at age 40. And where has that taken me? Everywhere! I teach wonderful Writing for Wellbeing, I work as a self-employed editor and indexer of academic books, I've written for art and history encyclopedias, I've published a couple of academic books, I've taught Latin and Global Heritage at universities, I've led guided history walks in Robin Hood's Bay, I've taught Laughter Yoga, I've worked for the National Trust, I do holistic social media. And that's just what I do and have done for a living – there's so much else to life besides. Like last year I did conservation work with giant leatherback sea turtles in Costa Rica. Opportunities abound – if we decide to look for them and take them. Carpe diem! Seize the day! And don't let anyone tell me they are too young – or too old.
#NoWrongPath