ONE-OFF WORKSHOPS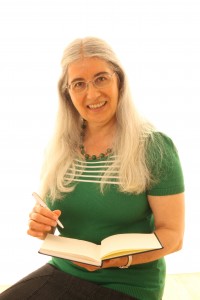 Workshops this year are offered both online and in person at the Covid-secure venue of Dilston Physic Garden. Enjoy some time with like-minded and friendly people who love to write in a welcoming atmosphere. You never have to read aloud anything you have written. See below for upcoming workshops. More  workshops are always being arranged, so watch this space for new postings. You can also follow us on Twitter @write4wellbeing or on Facebook to see notices of workshops.
SCHOOLS – I also do workshops specially designed for schools, as a unique approach to helping students use their own creativity to express ideas and emotions, become more self-aware, and engender self-confidence. We may use storytelling, writing prompts such as objects and photographs, and visualization to help words and ideas flow. The activities are fun and easy to do, and are all oriented to encouraging students to try new perspectives and increased mindfulness. Students will gain confidence in their own writing ability, as whatever they write in Writing for Wellbeing is the right thing for them. They can feel comfortable in expressing themselves, as they never have to read aloud what they have written. Writing provides a safe and imaginative way for students to articulate their emotions, think about their lives in a new way, and have some fun in the process.
UPCOMING WRITING FOR WELLBEING WORKSHOPS
In 2021, we are offering both Online and in-person workshops (where Covid-secure venues are possible). We are now taking a break over the summer, and will be back with more workshops in the autumn! I'm still available for Online 1-to-1 sessions and for Corporate sessions over the summer.
Watch here for more info, or email contact@writingforwellbeing.co.uk to be put on our email newsletter list.
SATURDAY 25 SEPTEMBER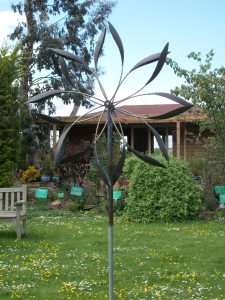 10 am to 1 pm
Using Stories to Uplift and Inspire
at
DILSTON PHYSIC GARDEN
Corbridge (near Hexham)
Northumberland      NE45 5QZ
Only £30
***This is a Covid-secure workshop –  Numbers are strictly limited to 9 people only. All bookings must be confirmed with payment***
To book a place 
email contact@writingforwellbeing.co.uk
or message me on my Facebook page
https://www.facebook.com/WritingforWellbeingUK/
***4 places left***
Stories and storytelling can generate new ideas, carry us to other places, and help us make sense of our lives and the world around us. We'll have a go at a few writing activities working with stories to inspire ideas, find new perspectives, and just have some fun writing. We'll also have some excellent chat with like-minded people, a few laughs, and of course some tea and biccies. You never have to read aloud anything you've written! All writing levels welcome, anyone can do it.
Your workshop fee also includes admission to the Garden, so feel free to bring a packed lunch for after the workshop and have a wander through this special space.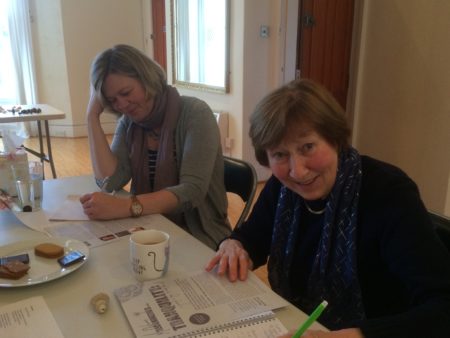 SOME PAST WORKSHOPS
27 June 2021
Our Creative Nature
Online
26 June 2021
Our Creative Nature
Dilston Physic Garden
22 May 2021
Our Creative Nature
Dilston Physic Garden
9 May 2021
Mindful Writing to Nourish and Calm
Online
17 April 2021
Finding Connection
Online
11 April 2021
Finding Connection
Online
21 March 2021
Healing Stories
Online
20 March 2021
Healing Stories
Online
14 March 2021
Healing Stories
Online
21 February 2021
Finding Beauty
Online
20 February 2021
Finding Beauty
Online
14 February 2021
Finding Beauty
Online
30 January 2021
Journalling for Personal Growth
Online
24 January 2021
Journalling for Personal Growth
Online
23 January 2021
Journalling for Personal Growth
Online
17 January 2021
Journalling for Personal Growth
Online
19 December 2020
Calm before Christmas
Online
15 December 2020
Calm before Christmas
Online session for University of Manchester staff wellbeing series
13 December 2020
Calm before Christmas
Online
28 November 2020
Inspired by Poetry
Online
22 November 2020
Inspired by Poetry
Online
17 October 2020
Finding New Perspectives
Online
11 October 2020
Finding New Perspectives
Online
22 September 2020
Write that Stress Away
Online session for University of Manchester staff wellbeing series
12 September 2020
Mindful Writing for Awareness
Dilston Physic Garden
5 September 2020
Writing away Stress for a Calmer You
Online
18 July 2020
Writing your Life's Journey
Dilston Physic Garden
15 March 2020
Mindful Writing for Awareness
York Yoga Studio
29 Sept 2019
Writing your Life's Journey
York Yoga Studio
21 Sept 2019
Creative Mindfulness
at Tranquility Weekend
Ampleforth Abbey, North Yorkshire
7 Sept 2019
Opening Up to Kindness
Dilston Physic Garden
9 June 2019
Journalling for Personal Development
Dilston Physic Garden
11 May 2019
Journalling for Personal Development
Dilston Physic Garden
10 March 2019
Nature as Inspiration
York Yoga Studio
3 Feb 2019
Poetry for Healing
Thought Foundation, Birtley
30 Sept 2018
Journalling for Personal Growth
York Yoga Studio
16 Sept 2018
Storytelling for Self-Exploration
Thought Foundation, Birtley
8 Sept 2018
Nature as Inspiration
Dilston Physic Garden, Corbridge
July 2018
Sound Writing
Sound Lodge, Hexham
24 June 2018
Mindfulness and Calm
Thought Foundation, Birtley
19 May 2018
Creative Mindfulness
Dilston Physic Garden, Corbridge
12 May 2018
Poetry for Healing
Pure Yoga Cheshire, Macclesfield
25 March 2018
Change and Growth
Thought Foundation, Birtley
11 March 2018
Opening Up to Kindness
York Yoga Studio
3 November 2017
Creative Mindfulness
York Yoga Studio
1 November 2017
Stress Awareness Day
Newcastle College
23 September 2017
Mindfulness and Calm
TCR The Hub, Barnard Castle
9 September 2017
Poetry for Healing
Dilston Physic Garden, Corbridge
17 June 2017
Storytelling for Self-Exploration
Merchant City Yoga, Glasgow
2 June 2017
Even More Poetry for Healing
York Yoga Studio, York
20 May 2017
Storytelling for Self-Exploration
Dilston Physic Garden, Corbridge
6 May 2017
Storytelling for Self-Exploration
Pure Yoga Cheshire, Macclesfield
8 April 2017
Balance and Perspective
Lit & Phil Library, Newcastle
1 April 2017
Poetry for Healing
Whitley Bay Library
5 March 2017
Stillness and Focus
York Yoga Studio, York
25 February 2017
Mindfulness and Calm
Om Yoga Works, Farsley, Leeds
7 February 2017
Change and Growth
Northumbria Cancer Support Group, Hexham
5 February 2017
Change and Growth
Hospitality and Hope Soup Kitchen, South Shields
27 November 2016
Change and Growth
Merchant City Yoga, Glasgow
5 November 2016
Poetry for Healing
The Lit and Phil Library, Newcastle
29 October 2016
Change and Growth
Pure Yoga Cheshire, Macclesfield
21 October 2016
Truth and Authenticity
York Yoga Studio, York
10 September 2016
Change and Growth
Dilston Physic Garden, Corbridge
19 June 2016
Poetry for Healing
York Yoga Studio, York
17 June 2016
Positive Attitudes towards Change & Growth
CIPD Northern Area Partnership Conference
York
4 June 2016
Storytelling for Self-Exploration
The Lit and Phil Library, Newcastle
21 May 2016
Balance and Perspective
Dilston Physic Garden, Corbridge
30 April 2016
Mindfulness and Calm
Merchant City Yoga, Glasgow
23 April 2016
Mindfulness and Calm
Pure Yoga Cheshire, Macclesfield
17 April 2016
Finding Mindfulness and Perspective
Helmsley Arts Centre, Helmsley
20 March 2016
Storytelling for Self-Exploration
York Yoga Studio, York
12 March 2016
Mindfulness and Calm
Ecclesfield Library, Sheffield
8 March 2016
Writing for Wellbeing session
Professional Development Day, Newcastle College
20 February 2016
Mindfulness and Calm
The Lit & Phil Library, Newcastle
6 December 2015
Change and Growth
York Yoga Studio, York
29 November 2015
Change and Growth
Westoe Practice, South Shields
22 October 2015
Two Writing for Wellbeing sessions
Professional Development Day, Newcastle College
18 October 2015
Balance and Perspective
Hearth Arts Centre, Horsley
19 September 2015
Mindfulness and Calm
Dilston Physic Garden, Corbridge
13 September 2015
Balance and Perspective
York Yoga Studio, York
2 August 2015
Mindfulness and Calm
The Granary Yoga Studio, Nawton, North Yorkshire
31 May 2015
Mindfulness and Calm
York Yoga Studio, York