Many writers are well known to have been avid walkers – Lake poets like William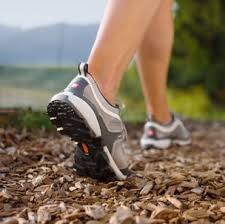 Wordsworth and Samuel Coleridge come to mind. Charles Dickens and Virginia Woolf were both keen city walkers. More recently, poet Simon Armitage has also written about his long treks on the Pennine Way and in the South West of England. Are walking and creativity linked? The answer is yes!
Research at Stanford University shows that people who go for a walk have 50% more creative ieas than people who do their thinking sitting down. What is more, this high creativity continues after you have finished your walk. Surprisingly, the study showed that it doesn't matter whether you walk outdoors or on a treadmill indoors – ideas flow more freely in either case. While it may be true that beautiful scenery is inspiring, the mere act of walking will stimulate creativity no matter where it happens.
So the next time you are stuck for some new ideas – get up from that desk and take a hike!