It's World Smile Day! I remember one day I was feeling particularly grumpy about something, but a friend sa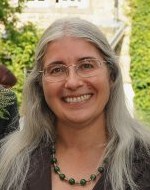 id something to me that I found very funny. Later when I was walking through the streets of Durham city, I noticed that a lot of people were spontaneously smiling at me as I walked past them. Why should this be, I wondered? Then I realized – because I had been thinking about this funny thing my friend said, I had been walking along with a smile on my own face. It seems smiling is contagious, because so many people were smiling back at me. So, thanks to my friend who made me smile, a wave of good cheer was spreading through the streets of Durham. And of course, I entirely forgot to feel grumpy anymore.
How many people can you give the gift of your smile to today?